These products are used to start asyncronous threephase motors and are useful when it is not possible to start the motor using the delta/wye scheme and are particurarly helpful when the resistance torque increases with speed, as is the case with pumps, fans and compressors. The Starting Reactors are also used when the start process needs to be slow and without torque gaps (i.e. in textile machinery, jenny, etcetera).
They are designed for short-lasting use and to be inserted at starting rated values for about 60 seconds, which usually corresponds to 3÷6 consecutive engine starts.
The Starting Reactors are built on request for just one voltage that is specified by the Client, but can't be over 600 Volts. The Client can also request Starting Reactors with different torque reduction values or additional regulation plugs.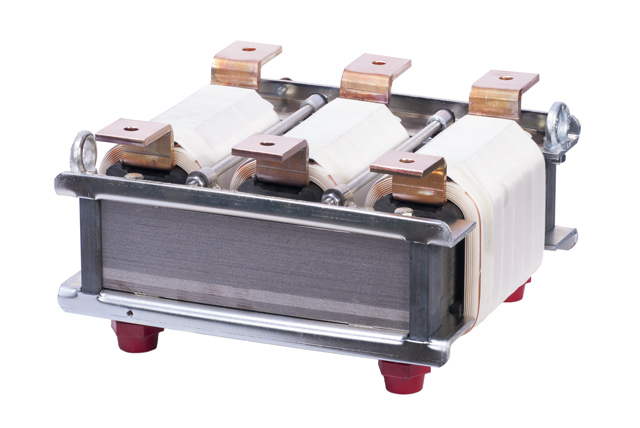 Technical Specifications:

Standard: IEC 61558

Designed to guarantee a voltage on the motor equal to 70% of the network's voltage

Starting torque reduced to 50%

Starting current reduced to 70% of the direct starting rated value

Thermal insulating class: F

Maximum Ambient Temperature for standard construction: 40° C

Protection Grade: IP00

Suitable for installation up to: IP2x

Nylon Screw terminals or metal bar connection